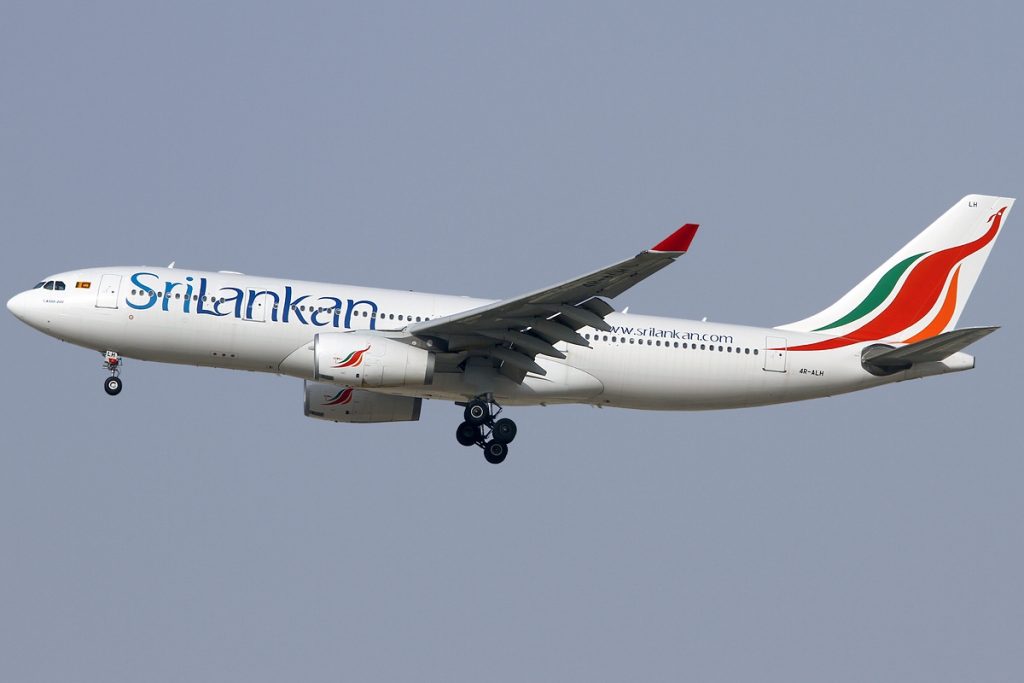 Services of Srilankan Airlines
Onboard WiFi, movies including kids movies, music, online games, extensive meals menu, diapers, baby food, bassinets, child care stewardess, duty free shopping onboard on pre-order are among the many facilities provided by Sri Lankan airlines.
Sri Lankan Airlines
SriLankan Airlines (marketed as SriLankan) is the flag carrier of Sri Lanka and a member airline of the Oneworld airline alliance. It is currently the largest airline in Sri Lanka by number of aircraft and destinations and was launched in 1979 as Air Lanka following the termination of operations of the original Sri Lankan flag carrier Air Ceylon. Following its partial acquisition in 1998 by Emirates, it was re-branded and the current livery was introduced. In 2008, the government of Sri Lanka acquired all the shares of the airline from Emirates. After ending the Emirates partnership, it retained its re-branded name and logo. SriLankan Airlines operates over 560 flights per week across Asia.
Flight Status
SriLankan Airlines is the flag carrier of the island nation of Sri Lanka. Launched in 1979 as Air Lanka, it was rebranded in 1998. Its main hub is at Bandaranaike International Airport in Colombo. The airline operates flights to 94 destinations from Colombo. It operates an online network of 44 destinations, and codeshares with other airlines to a total of 105 cities in 47 countries. As a member of the Oneworld alliance, it also offers connectivity to over 1,000 cities in 160 countries, served by this alliance.
Refund/Cancellation Policy
We have processed all online refund requests submitted to us before 15th June 2020. If you have made your online refund request on or before 15th June 2020, please check with your card issuing bank for the status of your refund. If you still have not received the refund amount to your account, please check with your bank after 2-3 working days as the bank may take an additional period of time to process your refund. If you still did not receive your refund after completing the above steps, please send us a fresh email with the subject "Refund status check PRE: 15/06/20" with your refund ticket details and the reference number and we will be able to assist you.
ADDRESSS:
No 4, Vijaya Tower,
1st & 2nd Floor,
Kodambakkam High Road,
Nungambakkam, Chennai – 600034.
Phone:+94197 33 3999
Email: reservations@srilankan.com               
BLR
Bengaluru                         
COK
Cochin              M T W T F S S                         1,372                                                    3,863
COKCochin                             MAAChennai            M T W T F S S                         1,673                                                    4,156
GAYGaya                                 DELDelhi                 M T W T F S S                          3,982                                                   7,027
GAY
Gaya                                 
HYD
Hyderabad        M T W T F S S                         4,927                                                   7,290
GAYGaya                                 BLRBengaluru         M T W T F S S                          6,313                                                   7,920
BLRBengaluru                         COKCochin              M T W T F S S                          1,372                                                   3,863
COK
Cochin                             
MAA
Chennai            M T W T F S S                          1,673                                                   4,156
GAY
Gaya                               
DEL
Delhi                  M T W T F S S                          3,982                                                   7,027
GAY
Gaya                               
HYD
Hyderabad        M T W T F S S                          4,927                                                   7,290
GAY
Gaya                               
BLR
Bengaluru          M T W T F S S                          6,313                                                   7,920
MAA
Chennai                       
CMB
Colombo               M T W T F S S                         4,015                                                1,10,925
MAA
Chennai                       
MLE
Male                       M T W T F S S                         5,708                                                3,54,915
DEL
Delhi                             
CMB
Colombo                M T W T F S S                         7,269                                                1,05,838
BOM
Mumbai                       
MLE
Male                       M T W T F S S                         7,684                                                 2,91,397
BLR
Bengaluru                     
CMB
Colombo                M T W T F S S                         9,681                                                1,32,659
COKCochin                         CMBColombo                M T W T F S S                       10,637                                                   24,641
DELDelhi                             SINSingapore                 M T W T F S S                       11,362                                                 2,92,646
BOMMumbai                       CMBColombo                M T W T F S S                       13,030                                                 1,04,928
MAA
Chennai                       
LHR
London                   M T W T F S S                       22,953                                                    97,200