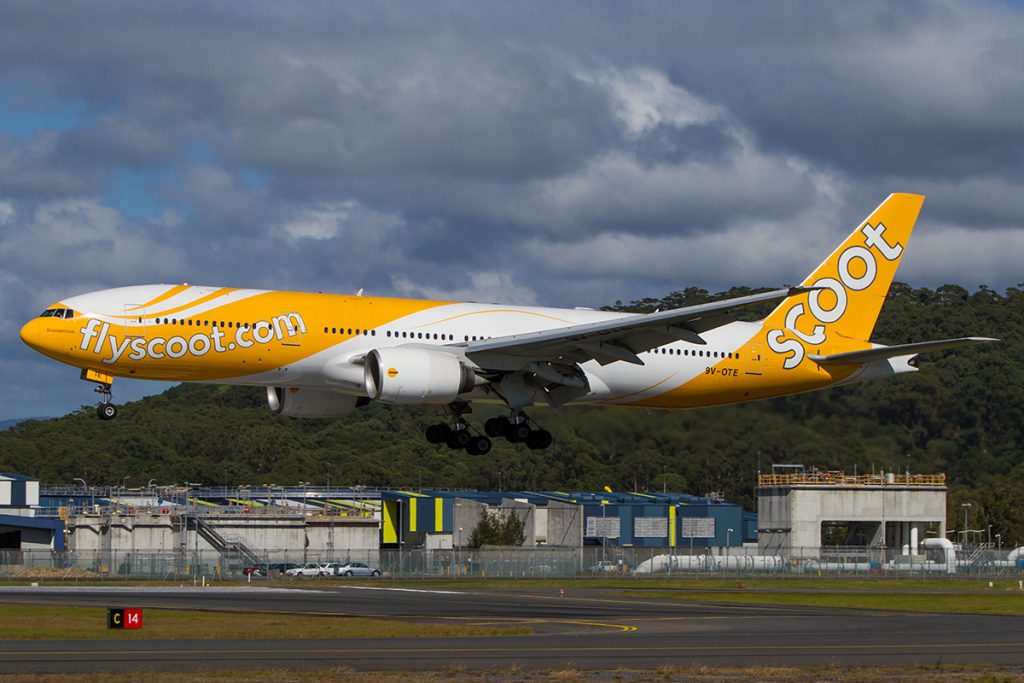 Services of Scoot Airlines
                 With Scoot Airlines, passengers have the options of airport check-in, web check-in, self-service kiosk check-in and mobile check-in.
  Check-in for Scoot flights before arriving at the airport with their web check-in facility. The Scoot Airlines web check-in is available from 72 hours to 1 (one) hour ahead of the flights' departure. Once you are through with the web check-in, you can skip the counters and head straight to the departure area.
Scoot Airlines
Tiger Airways Singapore Pte Ltd, operating as Tigerair, was a budget airline headquartered in Singapore. It operated services to regional destinations in Southeast Asia, Bangladesh, Taiwan, China and India from its main base at Singapore Changi Airport. It was founded as an independent airline in 2003, and was listed on the Singapore Stock Exchange under the Tiger Airways Holdings name in 2010. In October 2014, parent company Tiger Airways Holdings became a subsidiary of the SIA Group, who took a 56% ownership stake
Flight Status
                 Scoot Airlines is a low-cost airline owned by Singapore Airlines, through a subsidiary. In 2012, the company launched long-haul and medium-haul flights from Singapore, mainly to China and India. With its headquarters in Changi International Airport, Singapore, the air carrier is well suited for those who are young at heart and seek value-based travel deals. Scoot operates a fleet of 16 Boeing 787 Dreamliners and 24 Airbus 320s.
Refund/Cancellation Policy
                  Except where required by law or government regulation, or where stated in these Conditions, no refunds will be given for unused, or partly used, fares, ancillary products, associated fees, charges, surcharges and taxes.Should you not travel on your Booking, the fare and associated fees and charges will be forfeited without refund.Should you be approved of a refund, you'll be refunded the total amount you've paid by credit card, excluding the relevant administrative fees. Your refund will be applied to your credit/debit card, up to the amount that you had paid using the card. Any remaining amount will be refunded in KrisFlyer miles. However, expired KrisFlyer miles can't be refunded.
ADDRESS:
The Westminster,
1st Floor 108 ,Dr.Radhakrishnan Salai,
Mylapore,Chennai 600004,
India.
Phone:+91 44 45921921
Costumer help line: +91 44 45921913
 Email: MAA_Feedback@singaporeair.com.sg
MELMelbourne SINSingapore SMTWTFS 27,772INR 3,04,581INR
HKGHong Kong SINSingapore
TPETaipei SINSingapore
BKKBangkok SINSingapore
SINSingapore BKKBangkok
SINSingapore SGNHo Chi Minh City
SINSingapore MELMelbourne
SINSingapore HKGHong Kong
SGNHo Chi Minh City SINSingapore

SINSingapore TPETaipei