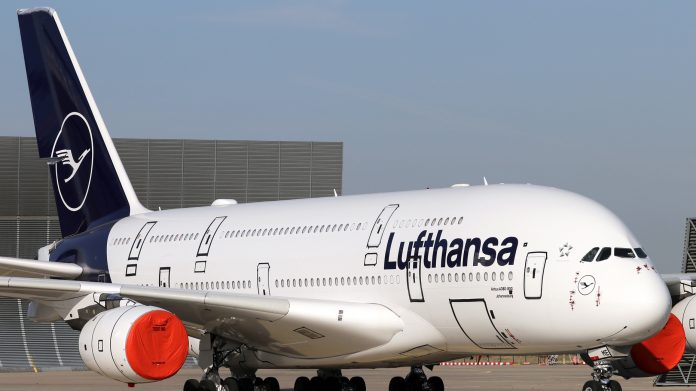 Lufthansa Airlines
            Deutsche Lufthansa commonly knoen as Lufthansa,It is the flag carrier of Germany,the word flag carrier is derieved from the German wordLuft meaning air.It is founded in the year of 6th January 1953 and it started its commenced operations in the 1st April 1955,Lufthansa was a state owned enterprise untill 1994 AG shares have been publicly trade on German stock Exchange since 1966,Its headquarters is located at Cologne Germany.Lufthansa has two hubs of Frankfurt and Munich.
Services by Lufthansa Airlines
                   Lufthansa's frequent flyer program is called Miles and is shared among several European airlines,Ther airline operates First class,Buisness class,Premium economic class and economic class.Lufthansa previously operated a check in point in the city limits Numemberg bus service to Munich,Special meals and bed are available on demand for the passengers durind travelling.
Flight Status
                    Lufthansa is the largest German airline which when combined with its subsidaries,is the second largest airline in Europe in terms of passengers carried.It is one of the five founding members of star alliance the world's largest airline alliance formed in 1977,The airline operates with 220 destinations across the world.
Return and Refund Policy
                     Travel plans can often change without warning, using online refund option Lufthansa flight booking can be cancelled and refunded online upto 24 hours before the beginning of the trip,Refund and calcellation of the purchased ticket are dependent on the type of ticket purchased.
ADDRESS
167,
Anna Salai,
Opposite to Spencer plaza,
Mount Road,
Chennai,
Tamil Nadu-600002.
Contact:+91 044 30213500
BLRBengaluru           FRAFrankfurt          SMTWTFS                      19,089INR                                           42,397INR
DELDelhi                    FRAFrankfurt          SMTWTFS                      24,903INR                                       4,63,738INR
BOMMumbai              FRAFrankfurt          SMTWTFS                      25,291INR                                          99,947INR
DELDelhi                    MUCMunich            SMTWTFS                      27,352INR                                          97,209INR
BOMMumbai              MUCMunich             SMTWTFS                     29,690INR                                          94,723INR
DELDelhi                   SFOSan Francisco   SMTWTFS                     36,826INR                                        2,75,556INR
BOMMumbai             SFOSan Franscisco  SMTWTFS                     38,772INR                                       4,24,900INR
DELDelhi                   YYZToronto                SMTWTFS                    40,373INR                                       1,39,356INR
BOMMumbai             YYZToronto                 SMTWTFS                   40,734INR                                        1,40,288INR