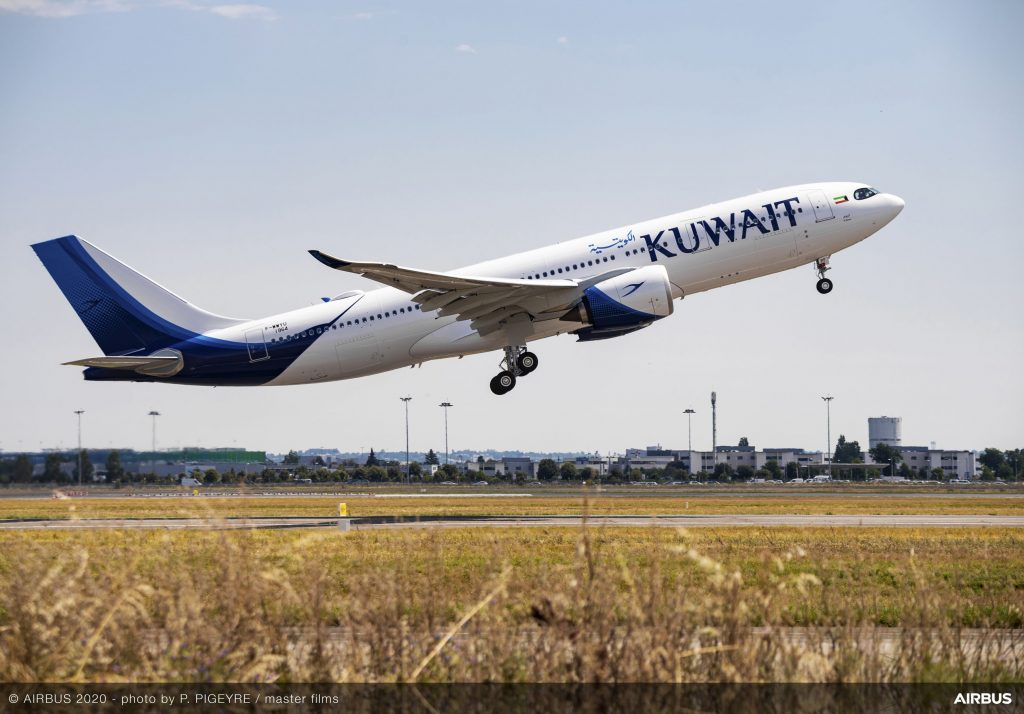 Kuwait Airlines
           Kuwait is the International flag carrier of Kuwait with its headquarters is located at at Kuwait International airport.It is founded in the year of 1953  as Kwait national airways and it started its commenced operations in the year of 16th March 1954,Kuwait is wholly owned by the government of Kuwait as of October 2019.In thiss year Yousef Al Jassim holds the position as chaiman.
Initially the government holds 50% interest as five year management contract.BIA was taken over by Kuwait Airways in April 1959.The carrier traces in 1953 when this airways was formed by the group of Kuwait buisnessmen.
Services Kuwait Airlines   
                    Kuwait  Airline is one of the few airline which does not serve alcholic drinks on its flights,Variety of limited pre packed baby foods and vegetables baby food and milk can be heated on board.It provides world class facilities and in flight services that attracts passengers.The passengers have an offer to boook a ticket through credit card, debit card.In economic class meal and beverage service is complimentary.
  Flight  Status  
It operates scheduled international services throughout the Middle East to the Indian sub continent,Europe,Southeast Asia and North America from Kuwait.Kuwait Airways flies to 34 international destinations across 6 continents,Kuwait airways had one of the oldest aircraft fleets in the middle east.
    Return and Refund Policy
                    Willing to cancel the flights will be applicable cancellation  of 24 hours,paying attention to the needs and situation of passengers introduce 24 hours cancellation policy.The airline offers a facility to cancel flight online without any hassles,passengers can make a request for the refund online by filling the refund request form in the official site.
ADDRESS:
Kuwait Airways,
Samson Towers,
6th Floor,
Pantheon Road,
Egmore,
Chennai-600008.
Email ID:maa@kuwaitairways.com
COKCochin                 MAAChennai        SMTWTFS                        2,131INR                                            4,157INR
COKCochin                 GAYGaya              SMTWTFS                        6,159INR                                            8,665INR
BOMMumbai               DXBDubai            SMTWTFS                        77,545INR                                          11,835INR
BOMMumbai               ISTIstanbul           SMTWTFS                        20,079INR                                       1,01,580INR
BOMMumbai               KWIKuwait           SMTWTFS                         20,111INR                                       1,06,769INR
COKCochin                 KWIKuwait           SMTWTFS                        20,900INR                                          50,250INR
BOMMumbai               LHRLondon          SMTWTFS                       22,061INR                                          98,130INR
DELDelhi                    KWIKuwait            SMTWTFS                        25,164INR                                      5,83,397INR
MAAChennai             KWIKuwait             SMTWTFS                       26,477INR                                          89,698INR
DELDelhi                   JFKNew York         SMTWTFS                       37,386INR                                       1,57,958INR
BOMMumbai              JFKNew York        SMTWTFS                       38,299INR                                       2,60,051INR
MAAChennai             JFKNew York         SMTWTFS                       38,435INR                                       1,68,949INR