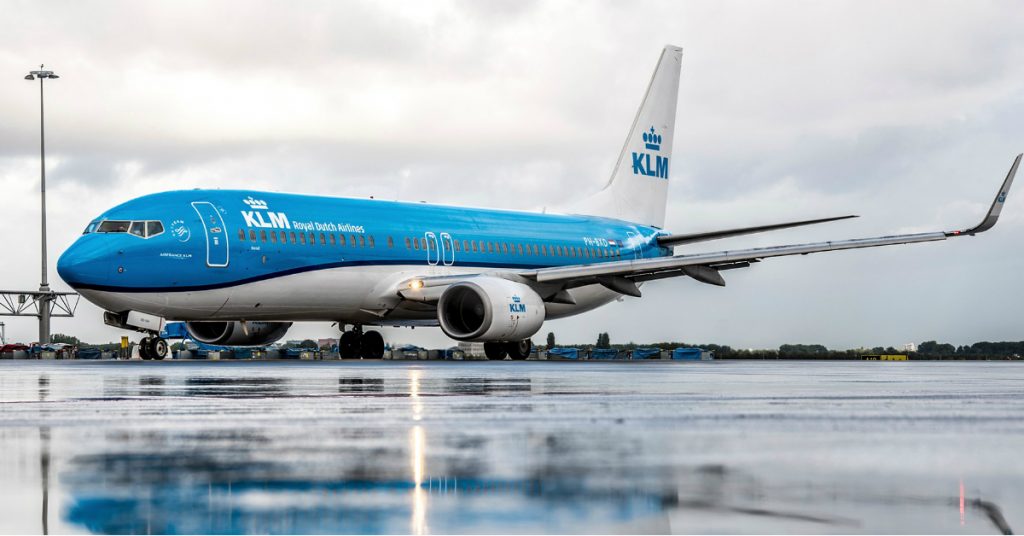 KLM Royal Dutch Airlines
               KLM Royal Dutch Airline is the flag carrier airline of Netherlands,KLM is headquartes is located at Amstelveen with its hub is nearby Amsterdam Airport Schipol.It is the part of Air-France KLM group and a member of skyteam airline alliance.
                  It is founded in the year of 7th October 1919,Its frequent flying program is Flying blue.The KLM first flight is took place in 17 th May 1920.It has a alliance with SkyTeam and SkyTeam Cargo.The airline has more than 35,410 employees.
Services by KLM Royal Dutch Airlines   
            KLM in flight entertainment system is available in all classes on all worldwide aircraft ,it provides all passengers with audio/video by demand.World Buisness class passengers are served a three-course meals.Passengers in Europe Buisness class are served either a cold meal,a hot maon course or three course meal depending on the duration of the flight,for economic class passengers the flight servers hot meal and snack during breakfast.Special meals include children's vegetarian,medical and religious meals can be requested in class upto 24-36 hours from departure.
Flight Status    
           KLM is the oldest airline in the world still operating under its original name and had 35,488 rmployees and a fleet of 199,KLM operates scheduled passenger and cargo services to 145 destinations.KLM is the partner serve 133 destinations in 70 countries on 5 continents on its hub at Amsterdam Airport Schiphol.
Return and Refund Policy
          If the KLM flight is delayed we apologise for in convenience,can contact the costumer service to request compensation for upon arrival and flight is delayed more than 3 hours.To cancel the flight just a simple online refund form is needed we can change before 48 hours departure of flight,They initiate your refund within 10 days of refund request.
ADDRESS:
18/3,
Raja Annamalai Building,
Marshalls Road,
Egmore,
Chennai-600008.
Contact:044 2852 2640
DELDelhi                      CDGParis            SMTWTFS                       24,747INR                                           75,534INR
DELDelhi                  AMSAmsterdam      SMTWTFS                       33,662INR                                        1,25,936INR
MAAChennai           AMSAmsterdam       SMTWTFS                       33,871INR                                           61,764INR
DELDelhi                   BOSBoston            SMTWTFS                       38,782INR                                         2,00,371INR
DELDelhi                   YYZToronto            SMTWTFS                       39,886INR                                         1,41,032INR

DELDelhi                   DTWDetriot            SMTWTFS                       42,558INR                                            68,446INR

DELDelhi                   ATLAtlantia            SMTWTFS                       44,048INR                                         1,63,580INR
DELDelhi                   YYCCalgary           SMTWTFS                       53,710INR                                            89,325INR