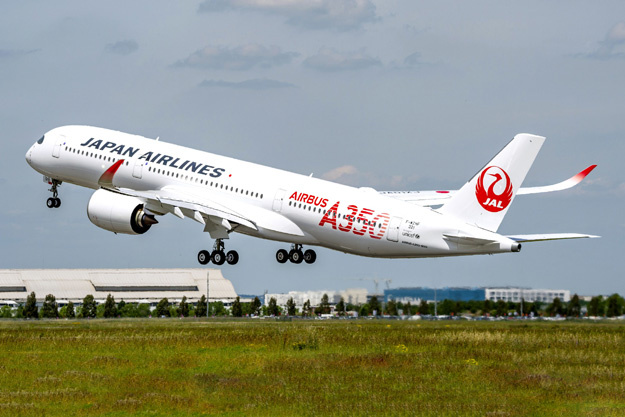 Jal Japan Airlines
              Japan Airline co,ltd also known as Nikko is an International airline and Japan's flag carrier and its headquarters is located in Shinagawa Tokyo,Its main hub is located in Tokyo's Narita international airport JAL group of companies include Japan Airlines,It is founded in the year of 1st Augest 1951 and started its commenced operations in 25th october 1951.It is owned by the 100% share by the Government of Japan.
JAL was established in 1951 and became the natiional airline of Japan as service and expansion the airline was fully privatised.
Services by Jal Japan Airlines   
        Jal Japan introduces new international first and executive class seats,It also services with existing cabin features fully reclined Jal first class flight,It also offers meals on intercontinental routes on the cabin class, destination and flight length.
 Flight Status
          Japan Airlines serves 60 domestic destinations and 39 international destinations in Asia,Americas,Europe and Oceania.The airline international hubs are Tokyo's Narita internatinal Airport.Japan Airline and its subsidaries currently operates over 4500 international flights and 26,000 domestic flights monthly.
 Return and Refund Policy
          Before the commencement of travel within one year and 30 days from the issue date of the ticket,Before the commencement of travel the amount calculated by subracting the cancellation charge from the paid fare and taxes may be refunded.Refund will be initiated within 2 weeks after the summision online refund form.
ADDRESS
New No.30,Old No.53,
Montieth Road,
Egmore,
Chennai 600008.
Contact: 044 2852 2688
BOMMumbai        KULKuala Lampur      SMTWTFS                       13,344INR                                           1,28,767INR
DELDelhi              NRTTokyo                   SMTWTFS                       30,271INR                                           3,82,055INR
DELDelhi              ICNSeoul                     SMTWTFS                      35,882INR                                            2,26,393INR
DELDelhi              ORDChicago                SMTWTFS                     36,607INR                                             2,75,619INR
DELDelhi              JFKNew York               SMTWTFS                     37,940INR                                             2,75,522INR
DELDelhi              YVRVancouver             SMTWTFS                     39,170INR                                            1,31,633INR
DELDelhi              SANSan Diego             SMTWTFS                     48,473INR                                             2,44,273INR
DELDelhi              PUSBusan                    SMTWTFS                     54,533INR                                             1,01,111INR
DELDelhi              KIXOsaka                      SMTWTFS                    59,796INR                                             4,08,393INR
DELDelhi             NGONagoya                   SMTWTFS                   59,796INR                                              1,75,305INR