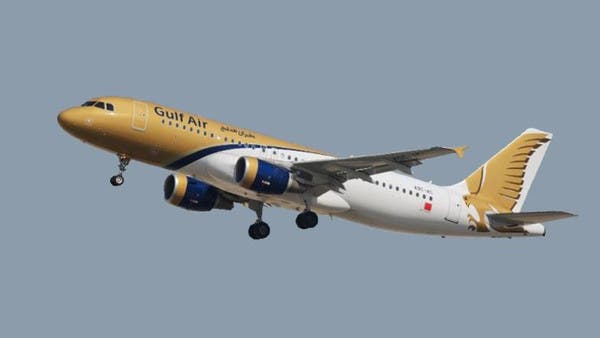 Gulf Air Airlines
            Gulf Air is a state owned airline and flag carrier of the Kingdom of Bahrain,and its headquarters is located in the Muharraq.The Gulf Air is founded in the year of 1950,And its hubs is Bahrain International Airport,Its frequent flying program is Falconflyer.
              Gulf Air is State owned the airline sole shareholder is the Gulf Air group holding Company which holds the aviation assets of Bahrain Mumtalakat,the Soverign wealth fund of the government of the Kingdom of Bahrain.
Services by Gulf Air Airlines   
         Gulf Air meals are included in the price of tickets and all meals served on Gulf Air are halal certifies,In the economic class all meals are served in disposal containers There are limited range of cold and hot drinks that are served in disposal  cups.Alcoholic options are available in the inflight services. 
Flight Status    
           The airline operates scheduled flights to 52 destinations in 28 countries across Asia,Africa and Europe,Gulf Air owns Falcon GAold Lounge can be found at the airport of Bahrain,Dubai and London.A no smoking policy was established in the year of 1998.
Return and Refund Policy 
        Any Gulf Air Cancellation and Reimbursement ticket can be cancelled within 24 hours,We can cancel  the flight in two ways of either Online or else in Telephhone,The passengers are requested to fill the online refund form they can initiate a refund within a week.
ADDRESS:
No.31,
Integrated Cargo Complex Phase 1,
Meenambakkam,
Chennai Airport,
Chennai 6000017,
Contact:+91 44 22560762/63/64
MAAChennai             DOHDoha               SMTWTFS                        8,553INR                                            72,834INR
DELDelhi                   DOHDoha               SMTWTFS                        8,642INR                                         1,72,647INR
MAAChennai             KWIKuwait              SMTWTFS                        9,262INR                                         1,00,007INR
MAAChennai            BAHBahrain             SMTWTFS                      10,836INR                                         1,65,048INR
DELDelhi                  BAHBahrain             SMTWTFS                      13,393INR                                         5,95,583INR
DELDelhi                  DMMDamman          SMTWTFS                     15,642INR                                         1,17,896INR
BOMMumbai            BAHBahrain              SMTWTFS                     16,223INR                                         5,92,110INR
DELDelhi                  RUHRiyadh              SMTWTFS                     16,593INR                                         1,37,919INR
BOMMumbai            DMMDamman          SMTWTFS                     20,156INR                                          1,96,780INR
DELDelhi                  LHRLondon              SMTWTFS                     22,291INR                                          1,76,788INR