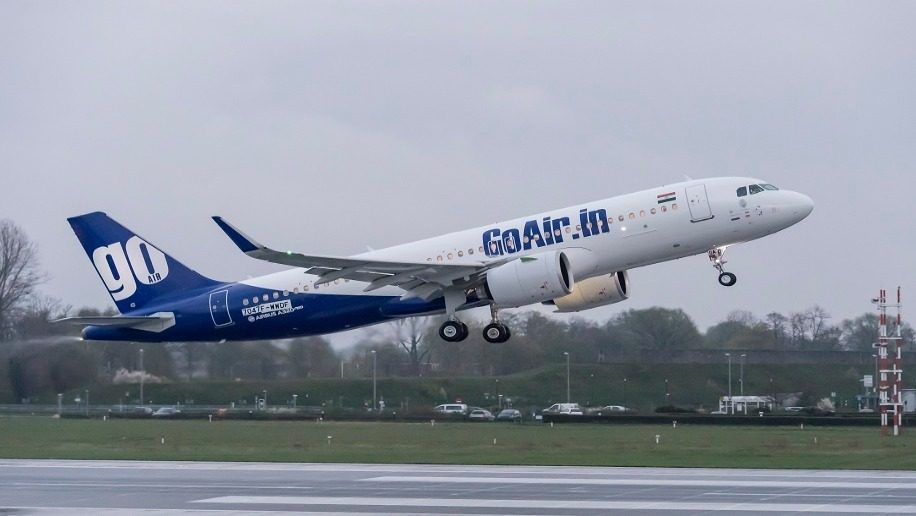 GoAir
Airlines
        GoAir is an Indian Low-cost airline based in Mumbai,Maharastra.It is owned by the Indian Buisness Conglomerate Wadia Group.It was founded in the year of November 2005,and commensed operation in 4th November 2005.

          Initially the airline operated with sigle aircraft with four destinations including Goa And Coimbatore.It is the Sixth Indian Domestic Carrier to fly International when it launched it Inaugral flight to Phuket from New Delhi.
Services
by GoAir Airline
              It is a budget airline, so GoAir does not provide complementary meals in flight but it offers option for buy on board in flight meals, It also runs premium class with high fare which provides extra services such as free meals and baggage allowences.It launched it frequent flyer program called Go Club.
Flight Status
             In October 2017 it was the fifth largest airline in India with an 8.4% passengers market share,As of March 2020 the airline operates over 330 daily flights to 36 destinations,including 27 domestic and International Destinations,Its Headquarters is in Mumbai,Maharastra.

Return and Refund Policy
            We can obtain refund on cancellation of an itinerary,When we cancel the ticket online the amount gets refunded after the applicable cancellation charges are detucted,Changes or Cancellation to booking must be made at least 2 hours prior to the scheduled departure time.
ADDRESS:
Kamaraj Domestic Terminal,
Chennnai Airport,
Chennai,
Tamil Nadu-600027
India.
Contact:044-22562292/22562293.gga
GOIGoa                     BOMMumbai          SMTWTFS                        2,046INR                                             7,086INR
BLRBengaluru           BOMMumbai         SMTWTFS                         2,352INR                                             4,922INR
PNQPune                   DELDelhi              SMTWTFS                         2,390INR                                              5,911INR
DELDelhi                    PNQPune             SMTWTFS                         2,474INR                                               5,617INR
DELDelhi                    SXRSrinagar        SMTWTFS                         2,522INR                                               8,233INR
SXRSrinagar              ATQAmritser        SMTWTFS                         2,597INR                                               6,272INR
BOMMumbai              DELDelhi            SMTWTFS                         2,708INR                                                5,581INR
DELDelhi                   BOMMumbai       SMTWTFS                        2,733INR                                                5,607INR
BOMMumbai            SHJSharjah              SMTWTFS                       7,566INR                                          1,72,213INR
DELDelhi                 GUAGuatemalaCity  SMTWTFS                       61,356INR                                           72,489INR