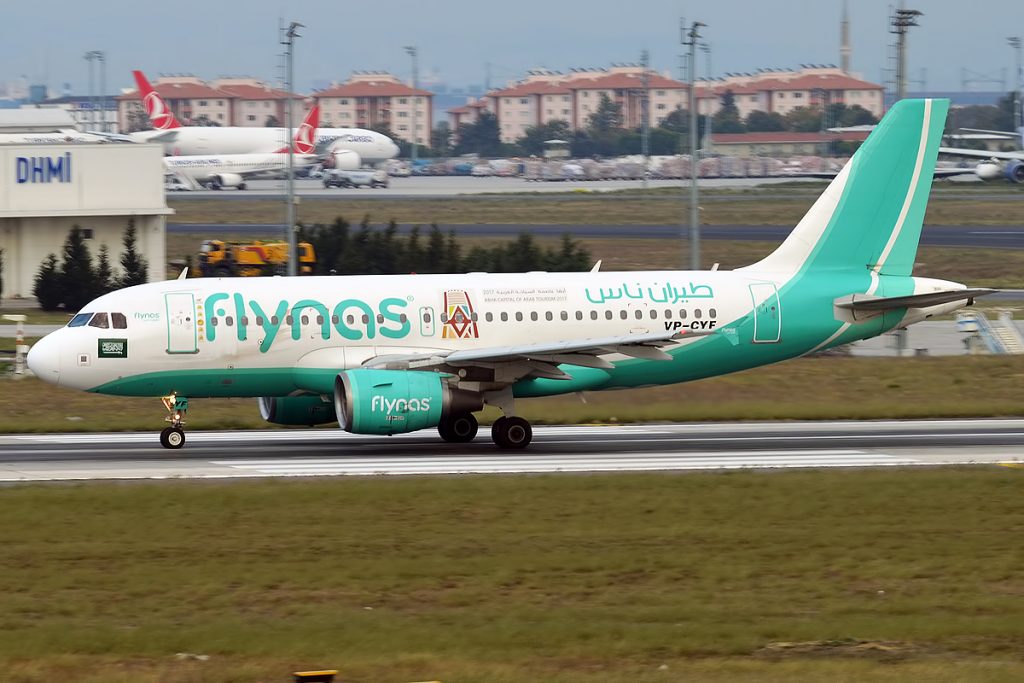 Flynas
Airlines
Flynas formly Nas Air is domestic and International low cost airline based in Saudi Arabia the Country's first budget airline.The company's head office is located in Riyadh,Saudi Arabia.It is founded in the year 20007 and it started its commenced operations in the same year of February 2007,Saudi Arabia is the only airline in the country untill 2006 and the budget carriers Nas Air and Sama Airlines got Licence from the Government.As of October 2014 Flynas was owned in its majority by National Airline Services Holding 63% the balance was held by Kingdom Holding.
Services
by Flynas Airlines
            Flynas flights our friendly in-flight crew offers light snaacks and refreshments for sale,They can offer a choice of meal and beverage from our menu and offers hot noodles,Juices and energy drinks,Full meals are aloso available for the passenger on the demand basis,Three types of classes are available Primium,Economic and Buisness class flights.

Flight Status
        Assuit and sharm el sheik in Egypt became served by the carrier for the first time in 2009 latter initially operated on  a seasonal basis,In 2011 the airline started services to three  citiesin Turky,Flynas became the first low cost carrier to serve Saudi Arabia.The Flaynas Operates 32 flights across several destinations.

Return and Refund Policy
        The passengers are allowed to change their booking date for free in the first time with fare difference only.In case of cancellation full amount is saved as a credit for one year starting from cancellation date and passengers can use at domestic or international destinations,the condition only applicable where the ticket is booked directly.For others the cancellation fees is 25%of basic fare is detucted.