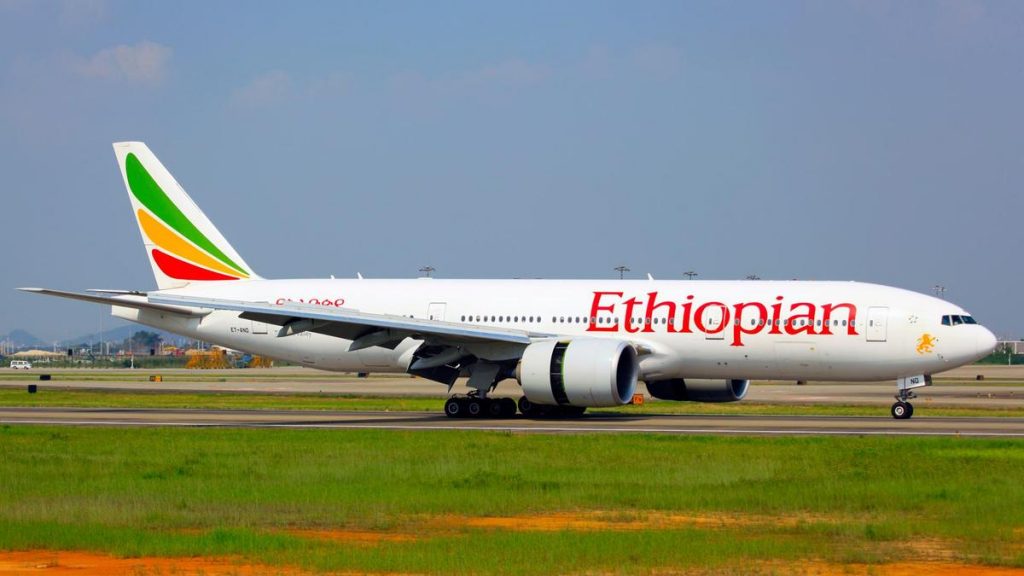 Ethiopian
Airlines
           Ethiopian airlines or often reffered to as the simply Ethiopian is owned by the own Ethiopian Government Which is founded in the year 21st December 1945 and commenced operations are activated in the year 8th April 1946.The company started its International flights in 1951.

It is 100% owned by the Ethiopian government which its Headquarters is at Bole International Airport,Addis Ababa,Ethiopia.
 Services of Ethiopian Airlines
               Cloud nine and Economy class are the two classes availiable on most of the ethiopian airlines,On all flights passengers are provided with food and breverages on board in both class, The food service cnsists of hot meals,hot or cold snacks and light refreshments,The choice of acquiring complementary drinks at an extra cost is available too. Cnsequently the airline develop a compehensive medical travel management program to coordinate a variety of medical travel services from basic medical consultants to full service treatments.

Flight Status
            The flight is owned by the Ethiopian Government,It serves the network of 125 passenger destinations 20 of them are domestic and 44 freighter  destinations,The airline has a secondary hubs in Tongo and Malawi,Ethiopian is the Africa's largest in terms of passengers carried destination served,fleet size and revenus.Ethiopian is also the world's 4th largest airline by the number of countries served.

Return and Refund Policy
            If the passengers cancel a Ethiopian Airlines flights a few hours before the departure of the flight and the flight was booked not more than Ethiopian airlines ask to pay penalty that will totally depend on the fare rule of Ethiopian Airlines,This airline gives the facility to cancel flight online without any hassles,and also passengers can make a request for the refund online by filling the refund request form in the Ethiopian Airlines.
 
ADDRESS
Temple Tower,
672,Anna Salai Nandhanam,
Mount road,
Chennai-600035
Tel:044-24330211/24351829
Email:chennai@sticgroup.com
BOMMumbai              NBONairobi            SMTWTFS                      15,972INR                                            59,974INR
BOMMumbai              EBBEntebbe           SMTWTFS                      27,171INR                                            52,072INR
BOMMumbai              CPTCape Town       SMTWTFS                     30,683INR                                          1,26,607INR
BOMMumbai              JNBJohannesburg   SMTWTFS                     30,850INR                                         1,50,434INR
DELDelhi                   JNBJohannesburg    SMTWTFS                     34,182INR                                         1,66,475INR
BOMMumbai             ACCAccra                 SMTWTFS                     34,462INR                                            74,591INR
BOMMumbai             ADDAddis Ababa      SMTWTFS                     38,550INR                                            92,715INR
BOMMumbai             LOSLagos                 SMTWTFS                     39,090INR                                            88,047INR
DELDelhi                  LOSLagos                  SMTWTFS                     40,979INR                                         1,64,245INR
DELDelhi                  ACCAccra                   SMTWTFS                     44,197INR                                        1,31,257INR