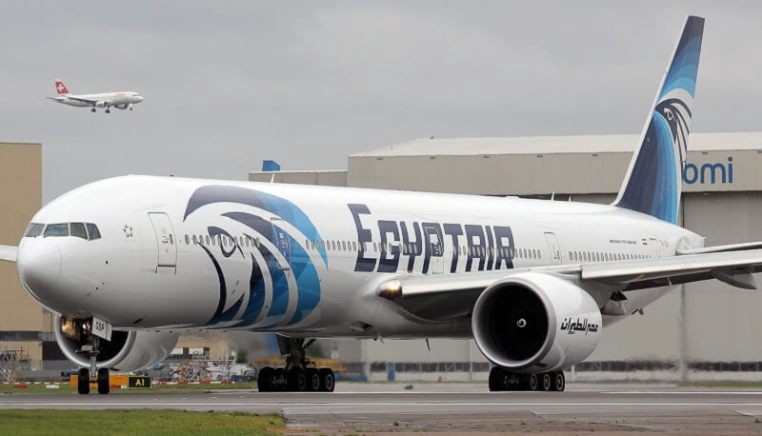 Chennai
Egyptain airlines
           The airline is headqurted at Cairo International Airportit services to more than 75 destinations in the middle East,Europe,Africa,Asia and the Americas.
The airline is founded in the year 7th June 1932 and it commenced operations in July 1933
Its is a state owned company 100% owned by the government of Egypt
ISBN 978-0-7864-049-7
Services
of Egypt airlines
This airline provides feedom to carry pet animals aliong with the passengers,if you plan to travel with apet you'll have to contact EGYPTAIR's reservation department and request atleast 48 hours before the departure date there is a certain rules for carring of pet animals.
All of EgyptAir's standard meals prepared in accordance with islamic dietary law,for passengers who have restricted dietary needs we offer the following meals with no extra charge (Meals for Infant,sea food meals,Hindu meals etc..,)

This airline provides the necessary special/medical assistance to the suffered passengers,Medical eqiupments are allowed to carry along with the passengers The regulations for this airlines are differ from the other airlines,The passengers are allowed to carry medicines,syringes,needles etc…,
Flight Status
The oldest airlines in Africa ,EgyptAir plans nearly double its fleets to 100 by the year of 2025,The EgyptAir's fleet of 58 airplanes ,now serving 72 domestic and international destinations,EgyptAir recently inaugurated service to Washinton D.C.,Kigali,Abidjan,and Doula,Cameroon. According to this they planed to launch flights to Hangzhou,China.
Return and Cancellation policy
The passengers are requested to fill the refund forn during the reservation.The refund request will be processed according to ticket fare rules,EGYPTAIR's rules will take upto 21 working days,the passengers are to note that all the refunds are subject to a fee per based on fare conditions.Once the application form is submitted the reservation will be automatically cancelled.

According to EgyptAir cancellation policy you will be elligible to refund when you purchace refundable ticket,When you cancel the scheduledd journey within 24 hours the total amount will be refunded,No refund is allocated for the tickets comes under the category of unauthorized tickets..
ADDRESS:
No 14 ,651,
Khadar Nawaz Khan Road
Near Airtel Office,
Chennai,
Tamil Nadu 600006.
Tel:044 2833 1507
Email:wecare@egyptair.com
BOMMumbai                   CAICairo               SMTWTFS                          17,858INR                                             34,515INR
BOMMumbai                  LHRLondan            SMTWTFS                          22,076INR                                         1,16,617INR
BOMMumbai                  MANManchester     SMTWTFS                         23,464INR                                          2,68,236INR
BOMMumbai                  ISTIstanbul              SMTWTFS                         25,130INR                                             98,132INR
BOMMumbai                 TLVTel Aviv Yafo      SMTWTFS                         32,316INR                                          3,91,387INR
BOMMumbai                 YYZToronto              SMTWTFS                          39,883INR                                         2,20,255INR
BOMMumbai                 JFKNew York           SMTWTFS                          39,008INR                                         3,27,067INR
BOMMumbai                  ALGAlgiers              SMTWTFS                          46,491INR                                         1,64,485INR