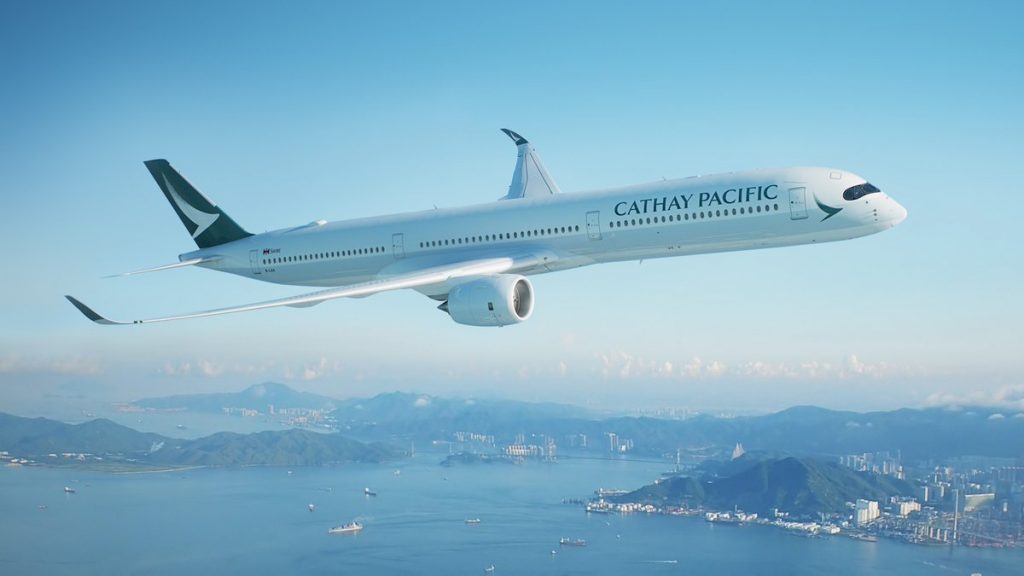 Cathay
Pacific Airlines
            Cathay Pacific Airways Ltd more widely known as Cathay Pacific is a flag carriers of Hong Kong with its headquarters are located in the main hub of Hong Kong International Airport.

              It is founded in the year of 24th September 1946 its share a 45% with Swire Pacific and 29% with Air China.It officially announced HK Express the only low=cost carrier in Hong Kong.HK Express has become the Cathay Pacific's wholly owned subsidiary. 
Services by Cathay Pacific Airlines  
              The food brevarages are complementary in all flights with hot meals prepared in flight along with free alcoholic brevarages,It also consists of In flight Entertainment System equipped along with personal television.It also introduce a new economy class which is far better than the old economic flights..   
 Flight Status        
                The airline's operations and subsidiaries have scheduled passengers and cargo services to mare than 90 destinations in more than 60 countries worldwide.Cathay Dragon which stopped operations previously flew to 44 destinations in the Asia-Pacific region from its Hong Kong base.Cathay Pacific is the world's fifth largest airline measured by sales and fourteenth largest measured by market capitalisation,In 2010 it becomes the World's largest International Cargo Airline.
Return and Refund policy
             If you do not wish to cancel your flights you can easily change your tickets or excgange it for Cathay Credits.If your flight is no longer operating we will refund the unused value of your ticket within 7 days for US sectors for other tickets it will take upto 21 days.
ADDRESS:
47,


2nd Floor,
Heavitree,
Spur Tank Road,
Chetpet,
Chennai 600031.
Contact:1800 209 1616


Email:

bom#

res@cathaypacific.com
MAAChennai            HKGHong Kong       SMTWTFS                       26,600INR                                         3,30,081INR 
BLRBengaluru          HKGHong Kong       SMTWTFS                       28,515INR                                         4,99,564INR
DELDelhi                  PVGShanghai           SMTWTFS                       44,574INR                                         2,50,477INR  
DELDelhi                  HKGHong Kong        SMTWTFS                       48,148INR                                         5,01,617INR        
DELDelhi                  AKLAuckland            SMTWTFS                       56,652INR                                         7,19,292INR
BOMMumbai            HKLHong Kong         SMTWTFS                       57,543INR                                         5,02,148INR
HYDHyderabad        HKLHong Kong         SMTWTFS                       61,284INR                                         3,78,649INR
CCUKolkata             HKLHong Kong         SMTWTFS                       63,543INR                                          3,22,652INR
BOMMumbai            PVGShanghai            SMTWTFS                      72,104INR                                           3,56,543INR