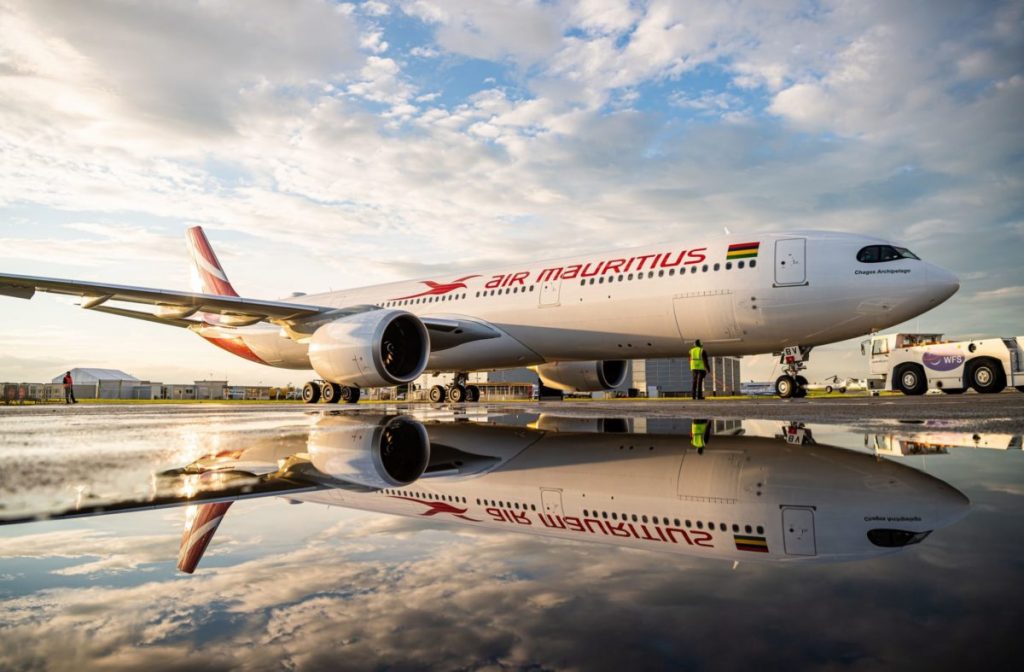 Air Mauritius Airlines
          Air Mauritius Limited operating as Air Mauritius is the flag carrier of Mauritius,The airline Headquartered at the Air Msuritius Center,in Port Louis Mauritius,
This airline is founded in the year 14th June 1967 and its commenced operations started in the year of Augest 1972.

Air Mauritius is the leading scheduled carrier operating in the Indian Ocean,serving nerwork covering Asia,Africa,Europe and Australia , It is fully owned by the Mauritian Government.
Services
by Air Mauritius Airlines
                Round and clock storage facilities,consistant delivery service,ensere freshness of product for fresh foods,Animals care area in our cargo warehose and special handling facilities worldwide and comfort break and care in transit
For medicine there is a special handling dedicated storage  facilities and right infrastructure to manage requirements and services,They offer a free mea to the passengers without paying additional charges.

Flight Status
             The Air Mauritius carried a signed cooperation agreement with Air Austral Air Madagascar and aimed to improving air services between theIndian Ocean Commission,Air Mauritius Serves 22 destinations from its hub in the Sir Seewooaisagur Ramgoolam International Airport On this three of them are Domestic.

Return and Refund Policy
Air Mauritius is a major carrier airline of the Mauritus that engaged to serve an extensive range of domestic as well as international flights.
If you are willing to cancel your Air Mauritius flight then before proceeding it is recommended to get information about Air Mauritius cancellation policy.

Paying attention to the needs and situations of the passengers, Air Mauritius introduces 24 hours cancellation policy. Air Mauritius provides more flexibility and benefits for the passengers while managing their booking.
ADDRESS
Global Aviation Services Pvt.Ltd,
Global House,
733 Anna Salai,
Chennai-600006..
Tel:+91 044-42959622/044-42959622,
Email:gsachennai@airmauritius.com
MAAChennai            MRUMauritius          SMTWTFS                       27,702INR                                          4,68,521INR
CCUKolkata              MRUMauritius          SMTWTFS                      29,372INR                                           3,75,413INR
HYDHyderabad         MRUMauritius          SMTWTFS                      29,880INR                                          2,56,034INR
BOMMumbai             MRUMauritius          SMTWTFS                      31,681INR                                          3,88,534INR 
BLRBengaluru          TNRAntananrivo       SMTWTFS                      34,449INR                                         4,46,774INR
BLRBengaluru          MRUMauritius           SMTWTFS                     41,399INR                                          4,03,050INR
DELDelhi                   MRUMauritius          SMTWTFS                      46,907INR                                         3,44,636INR
LKOLucknow             MRUMauritius          SMTWTFS                     59,210INR                                         1,10,784INR
BOMMumbai             TNRAntananrivo       SMTWTFS                     59,624INR                                         4,40,123INR