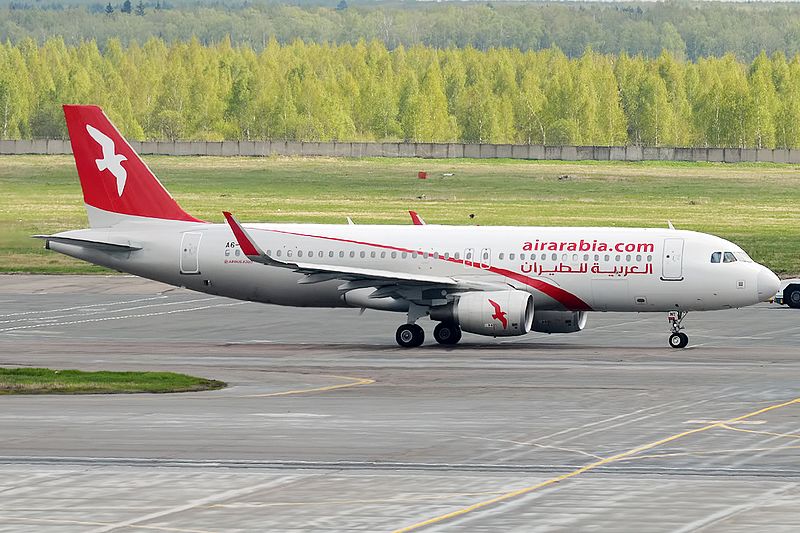 Services by Air Arabia Airlines
              In 2015, Air Arabia rolled out the AirRewards program, the first loyalty programme by a low-cost carrier in the Middle East and North Africa region.Points can be earned and shared with anyone, AirRewards points act like a currency for the airline.
Air Arabia does not serve alcoholic beverages on its flights.
Air Arabia Airline
Air Arabia is an Emirati low-cost airline with its head office in the A1 Building Sharjah Freight Center, Sharjah International Airport. The airline operates scheduled services to 170 destinations in the Middle East, North Africa, the Indian subcontinent, Central Asia and Europe to 22 countries from Sharjah, 28 destinations in 9 countries from Casablanca, Feb, Nador and Tangier, 11 destinations in 8 countries from Ras Al Khaimah, and 6 destinations in 4 countries from Alexandria.
Flight Status
               Air Arabia, the first and the largest low-cost airline across the Middle East, has positioned itself as a pay-less and fly-more carrier. The airline offers value-for-money services. In case you are traveling with this airline on your next trip, it is important to know the status of your booking. For this purpose, you may check your PNR status through the official website of the airline.
 Refund policy and Modifications
                      Air Arabia does not have a refund policy once the booking is paid for (except flights to/from Cairo). On cancellation, Air Arabia will retain the remaining amount as a credit towards a future flight which can be used for travel within one year from the date of payment by the same passenger only.
  Business Class passengers on Cairo flights, are eligible for free modification (fare difference will apply) up to 8 hrs prior to scheduled departure time. All passengers to/from Cairo are entitled for refund on cancellation, subject to terms & conditions.
ADDRESS:
3A, Third Floor
41, Zuari House Montieth Road
Egmore, Chennai – 600008
phone : +971 6 558 0000
Email: contactus@airarabia.com.


Customer help lines: +91 44 285 90444 / 91055
COK
Cochin
SHJ
Sharj M T W T F S S 7,446INR 1,55,485INR
BOM
Mumbai SHJSharjah M T W T F S S
7,566INR
1,70,651INR
TRVThiruvananthapuram SHJSharjah M T W T F S S 7,799INR 1,48,887INR
DELDelhi SHJSharjah M T W T F S S 8,594INR 18,075INR
AMD
Ahmedabad
SHJ
Sharjah M T W T F S S
9,586INR
1,65,762INR
HYD
Hyderabad SHJSharjah M T W T F S S
9,949INR
1,56,437INR
MAAChennai SHJSharjah M T W T F S S 10,861INR 1,54,542INR
LRBengaluru SHJSharjah M T W T F S S 11,863INR 1,77,308INR
JAI
Jaipur
SHJ
Sharjah M T W T F S S
13,278INR
23,279INR

DELDelhi KWIKuwait M T W T F S S 30,227INR 2,01,992INR