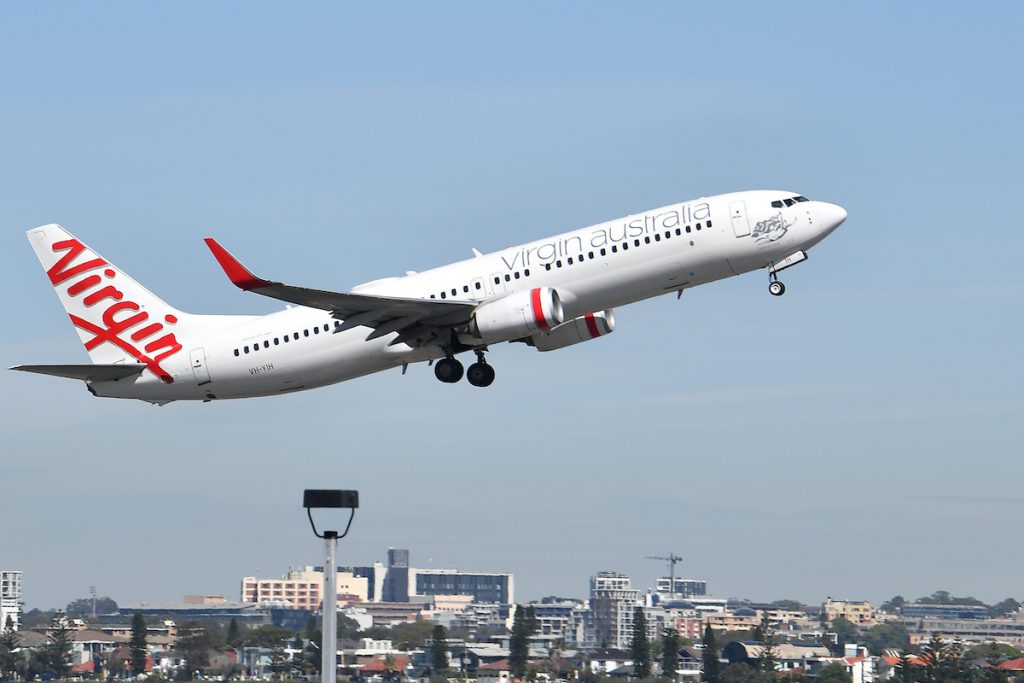 Services of Virgin Australia
                     When you fly Virgin Australia International Airlines, you will be met with warmth. The meals onboard during international long-haul flights are a treat. This is a complimentary service. On domestic flights and short-haul international flights, a wide range of vegetarian and gluten-free meals are available for purchase. You can download the Virgin Australia Entertainment app on your tablet or phone to access hours of free entertainment. Shop during your flight and buy duty-free products that can be purchased in air.
Virgin Australia Airlines
Virgin Australia, the trading name of Virgin Australia Airlines Pty Ltd, is an Australian-based airline. It is the largest airline by fleet size to use the Virgin brand. It commenced services on 31 August 2000 as Virgin Blue, with two aircraft on a single route. It suddenly found itself as a major airline in Australia's domestic market after the collapse of Ansett Australia in September 2001. The airline has since grown to directly serve 33 cities in Australia, from hubs in Brisbane, Melbourne and Sydney.
Flight Status
              Virgin Australia was established in November 1999 and commenced operations in 2000. It is a part of the Virgin Group, started by Richard Branson in 1970. Over the years, Virgin Australia has grown to become one of Australia's largest airlines and has received many awards and honors. In 2017, the airline received the highest rating by the Airline Passenger Experience Association. It was awarded the Best Airline and Best Airline Staff in Australia by Skytrax, and the won the award of Best Airline Crew at the AirlineRatings.com Excellence Awards, among other honors.
Refund Cancellation Policy
               Cancellations must be made before your travel date. A cancel fee will apply for changes from 1 July 2021. Cancellations permitted to travel credit with no fee. Cancellations with refund to other forms of payment as per fare rules.
Refunds can be requested by contacting the Guest Contact Centre or by emailing your booking reference number, the name of the passenger and flight dates to reservations@virginaustralia.com. An administrative fee may apply to refunds depending on the fare rulse and reason for the refund.
 ADDRESS:
Tirisulam,
Chennai, Tamil Nadu, India
Email :reservations@virginaustralia.com
Customer help line: 044 2234 1971 | 044 2234 0551
    BOM
Mumbai                             LHRLondon                 M T W T F S S                               
22,112                           
2,86,706
    DEL
Delhi                                    LHRLondon                  M T W T F S S                               
22,985                                                     
2,69,106
    DEL
Delhi                                    SFOSan Francisco       M T W T F S S                                 
36,349                                                       
1,47,356
    DEL
Delhi                                   ORDChicago                  M T W T F S S                                 
37,669                                                       
1,54,974
    HYD
Hyderabad                        JFKNewYork                 M T W T F S S
38,280                                                     
4,15,641
    DEL
Delhi                                    JFKNew York               M T W T F S S                                 
38,513                                                       
1,46,683
    BOM
Mumbai                            JFKNew York                M T W T F S S                                 
39,040                                                       
3,27,067
    BOM
Mumbai                            DTWDetroit                  M T W T F S S                                 
46,871                                                         
1,16,419
    BOM
Mumbai                           ATLAtlanti                     M T W T F S S                                   
48,156                                                         
3,83,187