Travel Club Lounge – Domestic: 
The Travel Club Lounge at Chennai Airport aims to add a new and premium dimension to the lounge experience at Chennai's domestic(Gate 1 & 5).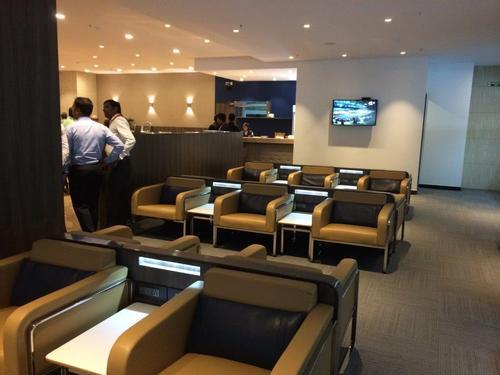 Opening Hours: Open 24 hours.
Facilities:
 • Beverages (Charges for alcoholic drinks)
 • Digital Card Accepted
 • Disabled Access
 • Flight Information Monitor
 • Internet / Wi-Fi
 • Newspapers / Magazines
 • TV
 • Separate smoking area outside the lounge
Main Features: Drinks, Food (Buffet), Wi-Fi, Comfy seats.
Access:
Access to the lounge and its exclusive benefits is limited to guests entitled for complimentary access on certain credit and debit cards, Priority Pass, Lounge Key, Lounge Club and etc. Paid access to the lounge according to preference.
Location:
Domestic Terminal Chennai International Airport. Airside – Domestic Departures. After Security Checks, turn right towards Gate 1. The Lounge is located on the 3rd Floor.