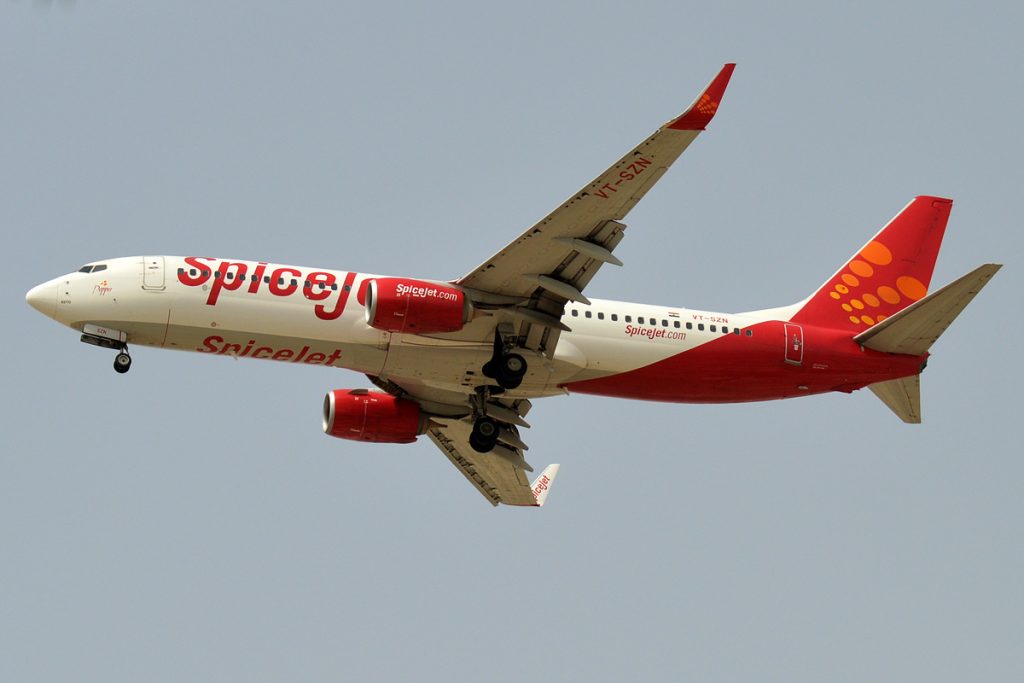 Services of Spicejet Airlines
                            Once you have submitted your contact details to SpiceJet, you will be contacted by dnata within 24 business hours to explain the process, documentation and fee.
On receipt of the mandatory documents, dnata will scrutinize / verify the same. Upon successful verification, you will be intimated via email to make payment towards processing of the UAE visa(s) and/or marhaba Services. The payment will be made directly to dnata.
Spice Jet Airline
SpiceJet is an Indian low-cost airline headquartered in Gurgaon, Haryana. It is the second largest airline in the country by number of domestic passengers carried, with a market share of 13.6% as of March 2019.The airline operates 630 daily flights to 64 destinations, including 54 Indian and 15 international destinations from its hubs at Delhi and Hyderabad.
Established as air taxi provider ModiLuft in 1994, the company was acquired by Indian entrepreneur Ajay Singh in 2004 and re-christened as SpiceJet.
Flight Status
                 Spicejet began operating in May 2005 and started out as a low-cost domestic carrier and gained prominence gradually. By 2008, it emerged as the second biggest low-cost carrier in India. Presently, Spicejet plies 306 flights daily to 41 destinations. Of these, 35 destinations are domestic and there are six international destinations. It is presently headquartered in Gurgaon and its hubs are located in Delhi and Hyderabad. The international destinations it covers are Kathmandu and Colombo.
Presently one of the best low-cost airlines in India, Spicejet has gained prominence within a short time frame. Armed with a new fleet of aircraft, Spicejet offers you value for money.
Cancellation/Refund Policy
Spicejet shall provide "Look-in option" for a period of 24 hours after booking ticket. During this period passenger can cancel or amend the ticket without any additional charges, except for the normal prevailing fare for the revised flight for which the ticket is sought to be amended. This facility shall not be available for a flight whose departure is less than 7 days from booking date. The passenger needs to call SpiceJet's call center to avail this facility.
BLR
Bengaluru                                 
MAA
Chennai                 M T W T F S S                            877                                                         4,219
MAA
Chennai                                 
BLR
Bengaluru                M T W T F S S                            877                                                         7,201
MAA
Chennai                                   
HYD
Hyderabad             M T W T F S S                        1,075                                                          3,631
GOI
Goa                                             
HYD
Hyderabad             M T W T F S S                         1,428                                                          8,418
BLR
Bengaluru                                 
HYD
Hyderabad              M T W T F S S                         1,627                                                          3,841
BLR
Bengaluru                                 
PNQ
Pune                        M T W T F S S                         1,673                                                          6,539
MAA
Chennai                                 
COK
Cochin                      M T W T F S S                         1,933                                                          3,263
MAA
Chennai                                 
CJB
Coimbatore              M T W T F S S                         2,180                                                          3,600
DEL
Delhi                                         
PNQ
Pune                         M T W T F S S                         2,277                                                          4,848
DEL
Delhi                                         
SXR
Srinagar                    M T W T F S S                         2,348                                                          7,420
MAA
Chennai                         
CMB
Colombo                  M T W T F S S                    4,015                                                 1,10,925
MAA
Chennai                         
MLE
Male                         M T W T F S S                    5,708                                                 3,54,916
DEL
Delhi                               
CMB
Colombo                  M T W T F S S                    7,269                                                 1,05,838
BOMMumbai                         MLEMale                         M T W T F S S                    7,684                                                  2,91,397
BLR
Bengaluru                       
CMB
Colombo                 M T W T F S S                     9,681                                                 1,32,659
COK
Cochin                           
CMB
Colombo                 M T W T F S S                   10,637                                                    24,641
DEL
Delhi                               
SIN
Singapore                  M T W T F S S                   11,362                                                  2,92,646
BOM
Mumbai                         
CMB
Colombo                 M T W T F S S                   13,030                                                  1,04,928
MAA
Chennai                         
LHR
London                    M T W T F S S                    22,953                                                    97,200