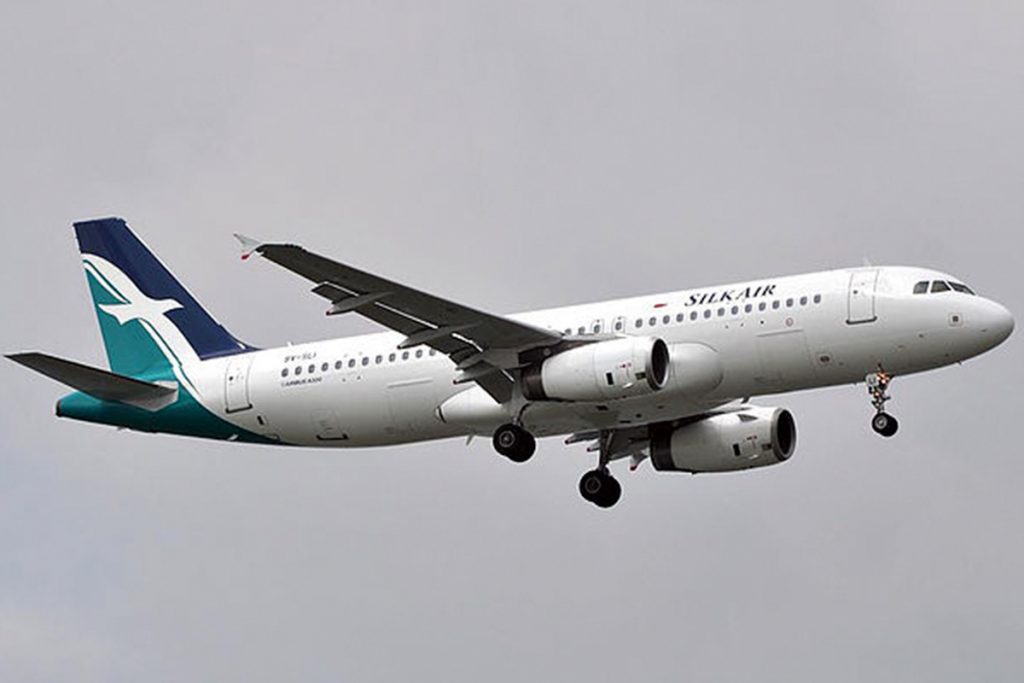 Services of SilkAir Airlines
                      There are two classes of cabins available on all SilkAir flights — Business class and Economy class. In 2020, there were new lie-flat seats in Business class, and the installation of seat-back in-flight entertainment systems in both Business and Economy classes.SilkAir offers a selection of magazine titles on board and screens a series of short features on their 11-inch inflight screens. The Silkwinds inflight magazine is complimentary for all passengers. In-seat audio is also available on the Boeing 737-800 aircraft.
SilkAir Airlines
SilkAir, was a full-service regional airline with its head office in Airline House in Singapore.It was a wholly owned subsidiary of Singapore Airlines and operated scheduled passenger services from Singapore to 38 cities in 14 countries in Southeast Asia, the Indian Subcontinent, East Asia and Northern Australia. As the regional wing of Singapore Airlines, it served the short to medium-haul destinations in the Singapore Airlines Group network.
On 18 May 2018, Singapore Airlines announced that the SilkAir fleet would undergo a major cabin product upgrade from 2020 before being fully merged into the parent company
Flight Status
                   SilkAir is the regional arm of Singapore's flag carrier, Singapore Airlines and has its hub at Singapore Changi Airport. The airline started operations as a full-fledged regional carrier in 1992 and presently flies from Singapore to 54 destinations across 16 countries. The airline has been receiving several industry awards since 1995 for its cabin service and for being the preferred choice for travellers in the region. The airline flew over 3.5 million passengers in the financial year 2014-15.
Refund/Cancelation process
SilkAir will inform passengers at the airports through check-in counters, lounges, and boarding gates, or via SMS, within 30 minutes of flight cancellation.The airline said those who purchased an SIA or SilkAir ticket on or before March 15, 2020, for travel up to July 31, 2020 are eligible for a refund. Cancellation fees and no-show fees will be waived. "Customers who used miles to redeem their flight tickets will have both their miles and taxes refunded
ADDRESS:
Westminster, 1st Floor 108,
Dr Radhakrishnan Salai,Mylapore.
Chennai 500016, India
Phone: (91-44) 4592 1921
Email: Reservations_Chennai@Singaporeair.com.sg
COK
Cochin                                 MAAChennai                  M T W T F S S                       
1,789                                               
4,154
COKCochin                                 GAYGaya                          M T W T F S S                        6,159                                                8,665
COK

Cochin                                 MAAChennai                   M T W T F S S                       

1,789                                               

4,154
COK
Cochin                                 GAYGaya                          M T W T F S S                         
6,159                                               
8,665
MAAChennai                              SINSingapore                 M T W T F S S                    7,777                                              1,14,994
CCU
Kolkat                                 SINSingapore                 M T W T F S S                   
8,661                                             
2,56,568
COK
Cochin                                SINSingapore                 M T W T F S S                   
9,596                                             
2,43,629
CJBCoimbatore                          SINSingapore                 M T W T F S S                  10,059                                              1,86,887
TRVThiruvananthapuram           SINSingapore                 M T W T F S S                  11,208                                               1,15,996
HYD
Hyderaba                            SINSingapore                 M T W T F S S                 
14,486                                               
2,50,485
VTZVishakhapatnam                  SINSingapore                 M T W T F S S                   23,009                                                 89,280
HYDHyderabad                         SFOSan Francisco          M T W T F S S                   38,820                                              5,89,252
TRV
Thiruvananthapu                SFOSan Francisc            M T W T F S S                   
49,223                                                 
55,616