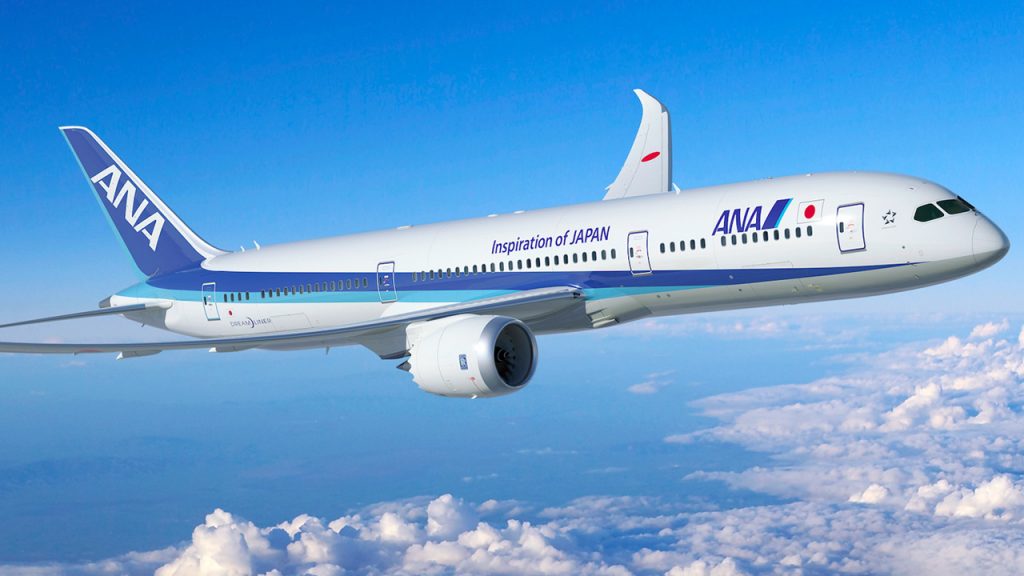 All
Nippon Airways
               The All Nippon Airways is also known as the Zennikku It is the  largest airline in Japan by revenues and passenger numbers.Its Headquaters are located in Schiodome City Center in the Schiodome area of Minantoof Tokyo.It is founded in the year 27thDecember 1952.

There are about 97 destinations with its primary hub of Tokyo-Haneda,Tokyo-Narita.                
Service
by All Nippon Airlines
                   A range of free wifi is available for entertainment progrsmes are also available
ANA's lounges offers excellent selection of dishes and drinks to take a relax before boarding flight.

They will guide on board medical support services designed for the customers with piece of mind. 
Flight Status
                   It operates the service to both domestic and Innternational destinnations and has more than 20,000 employee.ANA's is the earliest ancestor ,It is also the largest shareholder in peach,a low cost carrier joint venture with Hong Kong first invested group.The runs 97 destinations all over the world.
Refund Policy
                  ANA's international tickets with confirmed reservations on the delayed or cancelled flights,Refund requests are requested within one year and 30 days of the date of the first fight sector at the submission of e certificate.Refund charges and cancellation penanties will not apply to involutary cancellations and refunds.
ADDRESS
3rd & 4th floor B-1,
Thiru-vi-ka  Industrial Estate,
Guindy,
Chennai  600032,
Tamil Nadu.
Tel:+91-44 42999111
Email:nein.maa@nittsu.co.in
BLRBengaluru            DELDelhi              SMTWTFS                        2,999INR                                              6,916INR
BOMMumbai NRTTokyo SMTWTFS 28,084INR 4,08,714INR
BOMMumbai KIXOsaka SMTWTFS 28,296INR 3,03,125INR
DELDelhi SEAseattle SMTWTFS 31,769INR 3,95,407INR
DELDelhi SFOSanFransisco SMTWTFS 36,321INR 2,70,188INR
DELDelhi YVRVancouver SMTWTFS 38,425INR 1,43,664INR
DELDelhi NRTTokyo SMTWTFS 40,590INR 3,82,055INR
DELDelhi NGONagoya SMTWTFS 94,023INR 1,98,471INR
DELDelhi OKAOkinawa SMTWTFS 1,00,392INR 5,55,750INR