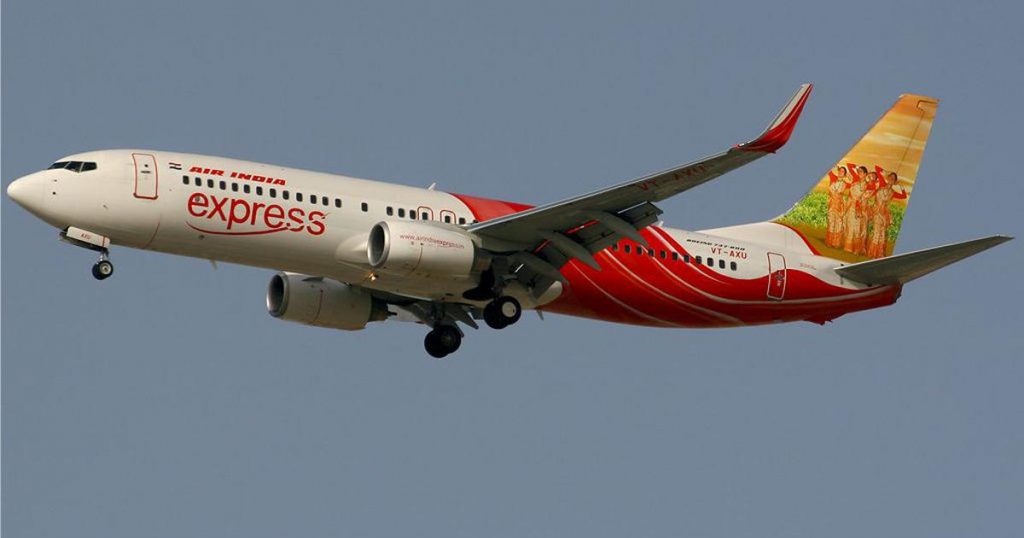 Air
India Express Airline
           Air india express is a indian low-cost airline headquartered in kochi,kerala.  it is operated by air india express limited(AIEL) a wholly owned subsidiary of india flag carrier airlines air india. it operates around 649 flights per week to 33 destination including the middle east and southeast asia. the airlines carries around 4.3 million passenger every year connecting 140 city paris.

          it is secondary hubs in thiruvananthapuram,kozhikode and mangaluru airports  and it  commenced in 29 april 2005 15 years ago.
DESTINATION
                  Air india express focuses on providing international flights from tier 2 cities in india to the gulf and south east asia .the airlines files to 33 destination of may 2019 with a primary hub located at cochin internation airport in kochi.on the domestic front the airlines operates from the states of kerala,delhi,andhra pradesh,tamil nadu and maharashtra 
CANCELLATION
             If you wish to travel in flight you must cancel the booking at least 12 hours prior to scheduled departure of the flight refund will be made to you subject to applicable cancellation charge .time period less than 24 hour prior departure time/no show  passenger and the cancellation charge is 100% of basic air fare+YQ fuel surcharge +transaction convenience fee per passenger per segment.
REFUND POLICY
          If your plans have changed,you can cancel your booking based on the cancellation and refund rules attached to your fares the refund will be processed if you have purchased your ticket ,only the non airlines taxes will be refunded please note that cancellation and refund rules differ for different fare types
ADDRESS
Air India Limited,
No 19,
Rukmini Lakshmi  pathi salai,
Egmore,
Chennai  600008.
Tel:044 2345 3366.
Email:maacity@airindiaexpress.com
MAAChennai         TRZTiruchirapalli         SMTWTFS                       1,110INR                                              3,000INR
MAAChennai          BOMMumbai              SMTWTFS                       1,512INR                                              5,520INR
BOMMumbai          MAAChennai              SMTWTFS                       1,571INR                                              5,581INR
COKCochin            BOMMumbai               SMTWTFS                      1,996INR                                               5,522INR
MAAChennai         TRVThiruvandrum        SMTWTFS                      2,007INR                                               7,424INR
COKCochin            TRVThiruvandrum       SMTWTFS                      2,214INR                                                8,756INR
TRZTiruchirapally    MAAChennai              SMTWTFS                      2,223INR                                               5,439INR
BOMMumbai           COKChennai               SMTWTFS                      2,251INR                                               5,581INR
COKCochin             GOIGoa                       SMTWTFS                      2,549INR                                               4,769INR
TRVTiruvandrum     BLRBengaluru             SMTWTFS                      2,578INR                                               6,151INR
TRVTiruvandrum       COKCochin                SMTWTFS                     2,729INR                                               4,514INR
TRZTiruchirapally      HYDHydrabad            SMTWTFS                     2,907INR                                               5,089INR
TRZTiruchirapally      COKCochin                SMTWTFS                     3,006INR                                               4,953INR
COKCochin               CCJKozhikode           SMTWTFS                      3,288INR                                               7,979INR
COKCochin               IDRIndore                   SMTWTFS                      3,332INR                                               5,575INR
CCJKozhikode          IXEMangalore             SMTWTFS                      3,476INR                                               7,003INR
CCJKozhikode          COKCochin                 SMTWTFS                      3,555INR                                               7,685INR
TRZTiruchirapally      CJBCoimbatore          SMTWTFS                      3,672INR                                               5,898INR
BOMMumbai             TRVTiruvandrum         SMTWTFS                      3,757INR                                             13,971INR
TRVTiruvandrum       BOMMumbai               SMTWTFS                      3,800INR                                             10,594INR
TRVTiruvandrum       GOIGoa                       SMTWTFS                      4,060INR                                               8,451INR
COKCochin               BDQVadodar               SMTWTFS                       4,173INR                                              6,100INR
COKCochin               IXCChandigarh            SMTWTFS                       4,310INR                                              8,410INR
COKCochin               IXUAurangabad           SMTWTFS                       4,414INR                                               6,677INR
COKCochin              UDRUdaipur                  SMTWTFS                       4,870INR                                              6,310INR
COKCochin              JDHJodhpur                  SMTWTFS                        5,491INR                                            10,499INR
COKCochin              SXRSrinagar                  SMTWTFS                        5,568INR                                             8,565INR
TRVThiruvandrum     BHOBhopal                   SMTWTFS                        6,043INR                                             8,813INR
ATQAmrister DXBDubai SMTWTFS 6,800INR 17,518INR
COKCochin DXBDubai SMTWTFS 7,015INR 17,961INR
LKOLucknow DXBDubai SMTWTFS 7,170INR 12,668INR
JAIJaipur DXBDubai SMTWTFS 7,429INR 14,978INR
IXEMangalore DXBDubai SMTWTFS 7,625INR 16,182INR
PNQPune DXBDubai SMTWTFS 8,980INR 14,657INR
BOMMumbai DOHDoha SMTWTFS 9,029INR 47,265INR
COKCochin MCTMuscat SMTWTFS 10,543INR 31,548INR
VANVaranasi SHJSharjah SMTWTFS 11,432INR 18,398INR
MAAChennai KULKuala Lampur SMTWTFS 14,475INR 1,56,315INR