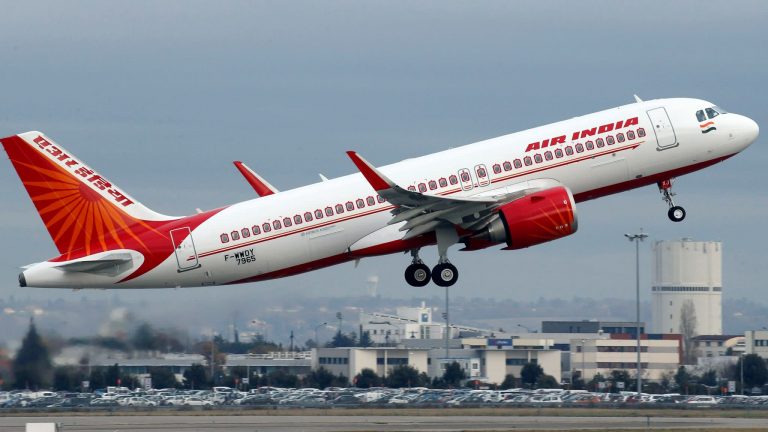 Air india airlines
Air india is the flag carries airlines of india,head quartered at new delhi.it owned by air india limites.it is founded at 15 october (1932 -1945 )it is origin as tata air services and later rename as tata airlines.it is founded by J.R.D. Tata of tata sons, an indian aviator and business tycoon. in april 1932. Air india became the first asiancarrier to induct a jet aircraft with the boeing (707-420)
Destinations
         As of dec 2019 air india flies to a total of 102 destinations including 57 domestic destination and 45 international destination in 31 countries across five continents around the world
Alliance
        Air india became the 27th member of star alliance on 11 july 2014
Refund
         Air india provides refund which is partially utilized or totally unutilized.with in one year after expiry  the validity of the ticket. 3 months from expiry of ticket.the payment has has been done in cash ,cheque with refund amount to the address as specified passenger,if the payment done by  credit card the amount refund to same card.if the payment is made by bank transfer the refund amount credit to same bank account.
Can booking made on online in air india airline?
         The modification and cancellation request for booking made onlines will be processed automatic to internet booking engine .any refund due will be done through the system in accordance with applicable modification and cancellation rules (http://www.airindia.in) lan
Rebooking 
        In case of rebooking ,the will be difference may be payable for the change,as per the fare applicable for the rebooked date in addition to any rebook fees or charges.addition charge or fare difference for the modified reservation can be paid through any of the payment modes mentioned about .
Baggages
CONTACT
                Call (24*7) customer care num 0124-2641407/020-26231407/1860 233 1407 from MTNL/BSNL lines and mobile/landlines of most private telecom operators in india only
ADDRESS
              19,rukmini lakshmipati salai,egmore,chennai 600 008
Telephone:
             044-225643049(Apt mgr)
             044 22561065(Duty officer)
             044 22561065(enquiry)
Email:
                salesai@md2.vsnl.net.in
                ccjrzai@airindia.in

DOMESTIC AIRLINES
 DELNew Delhi            BOMMumbai               SMTWTFS                                2,958INR                                                           3,955INR           
BOMMumbai               DELNew Delhi             SMTWTFS                               3,009INR                                                           4,006INR        
BLRBangalore             DELNew Delhi             SMTWTFS                               3,505INR                                                             5,132INR            
DELNew Delhi             BLRBangalore             SMTWTFS                               3,378INR                                                            5,005INR           
BOMMumbai                BLRBangalore            SMTWTFS                               2,442INR                                                             6,673INR          
BLRBangalore              BOMMumbai              SMTWTFS                               2,518INR                                                             6,182INR             
DELNew Delhi              CCUKolkata                SMTWTFS                               2,643INR                                                             3,955INR              
CCUKolkata                   DELNew Delhi            SMTWTFS                              3,240INR                                                             4,552INR          
MAAChennai                 DELNew Delhi           SMTWTFS                              2,823INR                                                           19,203INR           
DELNew Delhi               MAAChennai              SMTWTFS                             2,832INR                                                             5,005INR                               
Singapore Mumbai SMTWTFS 20,769INR 31,263INR
Mumbai Singapore SMTWTFS 14,689INR 29,766INR
Singapore New Delhi SMTWTFS -NA- -NA-
Dubai Mumbai SMTWTFS 6158 30818
New Delhi Bangkok SMTWTFS -NA -NA-
Bangkok New Delhi SMTWTFS -NA- -NA-
Mumbai Dubai SMTWTFS 7,090INR 91,466INR
New Delhi Singapore SMTWTFS 11,281INR 24,408INR
New Delhi Dubai
SMTWTFS
5,998INR 22,070INR
Dubai New Delhi
SMTWTFS
6,277INR 24,517INR
Seoul Hong Kong
SMTWTFS
-NA- -NA-
Berlin Frankfurt
SMTWTFS
-NA- -NA-
Frankfurt Berlin
SMTWTFS
-NA- -NA-
Hong Kong Seoul
SMTWTFS
-NA- -NA-
Osaka Hong Kong
SMTWTFS
-NA- -NA-
Hong Kong Osaka
SMTWTFS
-NA- -NA-
Singapore Hong Kong
SMTWTFS
-NA- -NA-
Hong Kong Singapore
SMTWTFS
-NA- -NA-
Frankfurt Munich
SMTWTFS
-NA- -NA-
Istanbul Antalya
SMTWTFS
-NA- -NA-